This is a site for regular, everyday people to learn more about the Internet of Things (IoTThe Internet of Things. A broad term covering many different applications where "things"  are interconnected through the internet.) specifically and the technology that surrounds us more broadly. Most existing IoT information is by engineers for engineers; there's little (except for sales pitches) for the average person. My goal is to change that here. This site is specifically for people without engineering degrees (although engineers are welcome).
This is also not a site for having just a cursory look. Yes, we'll look at top-line take-aways, but we'll also dig deeper so that you'll know more than just random facts: you'll actually have some idea why things are the way they are. (But we won't dig too deep.)
What makes me qualified to do this? It starts with a Bachelors of Science in Electrical Engineering from UC Berkeley and a Masters from the University of Santa Clara. I've worked at companies making chipsA piece of silicon with circuits on it. "Chip," "integrated circuit," and "IC" mean the same thing. and making softwareIn this context, "software" refers to functions in an IoT device that are implemented by running instructions through some kind of processor. It's distinct from "hardware," where functions are built into a silicon chip or some other component.. After roughly 30 years doing engineering, marketing, and management, I started a role as a technology journalist for EE Journal, a website with news and commentary for engineers. Between my work in the industry, my management roles, and my exposure to technical issues for EE Journal and as a freelance technology writer, I've touched a wide range of technical topics - in particular, those related to the IoT.
I'm a big fan of the ways technology can improve our lives. I can also be a big critic, especially when things don't work as promised or when end user needs don't get the attention they deserve. Money and growth are great, but ethics also matter. The Internet of Things is one of the biggest initiatives to come around during the last couple decades, and it has both excited and concerned me. With this site, I hope to bring you an insider's view, focusing on topics that are relevant to non-engineers. If you've ever wondered how technology works, you'll get to understand some of it here.
As an engineer myself, try as I might, I may not explain every technical concept adequately. I'm trying to negotiate that line between falling into engineering-speak and talking down, neither of which I want. This is not a "for dummies" site because you're not dummies. But if you read something that doesn't make sense to you, please let me know via the Feedback link.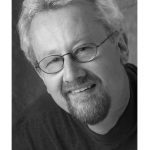 Bryon Moyer, Technology Writer